Fighting Intolerance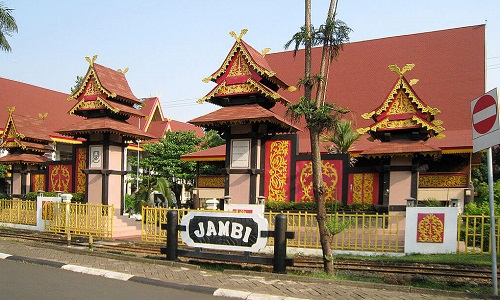 INDONESIA
The Jakarta Post
13 Feb 2018
While the police investigation into Sunday's attack on a Catholic church in Yogyakarta is underway, many have been quick to express concern about the creeping intolerance facing the nation, contrary to our billing, and the world's image of us, as — previously — a tolerant country.
The circumstances pertaining to the act of violence look to justify such worries. The alleged assailant, identified as Suliyono, is a native of Banyuwangi, East Java, who reportedly went to an Islamic boarding school in the neighboring town of Magelang. Armed with a sword he wounded two churchgoers, a priest and a police officer before he was gunned down.
Two weeks prior to the incident a group of people forced another Yogyakarta Catholic church to cancel its charity program over accusations of "Christianization". Last week, residents of Caringin village in Tangerang, Banten, forced a Buddhist monk to write a letter expressing his agreement to stop his religious activities.
Human rights group Setara Institute has long pointed to the withering of tolerance in Indonesia and particularly in Yogyakarta, regarded as the bedrock of Javanese culture. It ranked the sultanate sixth in the list of the most intolerant cities in the country, based on a survey it conducted last year.
Another group, The Wahid Institute, has consistently warned of growing intolerance plaguing the country. It has kept records of acts against freedom of religion targeting minority faith groups in all provinces over the last few years, and noticed the rise of intolerance in regions once home to pluralism like Yogyakarta.
Indeed reports of repeated attacks on minority groups, in the name of religion, morality or national unity, have cast doubt over the nation's commitment to its founding motto of Bhinneka Tunggal Ika (unity in diversity). They outweigh the government's promises and painstaking efforts by civil society and interfaith group activists to preserve tolerance as the characteristic of Indonesia since its birth.
On the eve of the Yogyakarta attack, when 450 interfaith figures from across the country renewed their pledge to maintain harmony, President Joko "Jokowi" Widodo expressed his belief that the nation would maintain intact tolerance as its greatest value.
In response to Sunday's incident and preceding attacks on religious figures, Jokowi asserted the state would allow no room to those who could not uphold tolerance, either through acts of violence or hate speech. He said he had instructed the police to take firm action against acts of intolerance, which, he said, violated the Constitution.
Jokowi is not the first president to have issued such a tough directive, which in the past have often fallen on deaf ears. One or two police officers have complied with the instruction, while the majority prefer to play it safe in the face of reports of intolerance toward religious minorities.
Religious leaders can help change the game through persistent campaigning against intolerance. As the President's special envoy for religious harmony Din Syamsuddin says, the nation is waiting for the real work of the religious figures.
(First published in The Jakarta Post – http://www.thejakartapost.com/academia/2018/02/13/editorial-fighting-intolerance.html)