CAN INDONESIA LEAD IN CIRCULAR ECONOMY?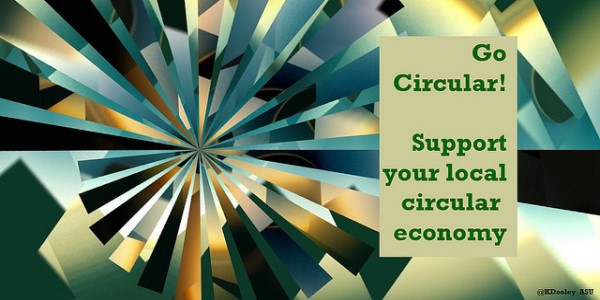 Circular Economy Poster, July 2014, Flickr in Wikimedia Comons
By Karmenu Vella
The Jakarta Post-Oct
Scientists warn us that the global use of materials will more than double by 2050 and the annual resource use per capita will grow by 70 percent by mid-century. By the same date, demand for food could increase by 60 percent, for fiber by 80 to 95 percent and for water by 55 percent. There are limits to the Earth's resources. There are also clear ceilings to the environmental strain that ecosystems can safely bear. What is required is to separate resource use from the concept of economic growth. This is one of the targets of the United Nations 2030 Agenda for Sustainable Development.
Read more at: http://www.thejakartapost.com/academia/2018/10/25/can-indonesia-lead-in-circular-economy.html
First published in: The Jakarta Post